iPhone and iPad performance on the web can be improved by clearing your device's web browser cache. The only
warning is that clearing the cache will log you out of sites and clear website per- sonalizations. Each browser has its own technique but you can Google something like "iOS chrome clear cache" to get the procedure. This is also worth doing on Android devices.
iPhone Screenshot Help
iPhone screenshots can be challenging when you want to get more than what is on the screen. You may have learned to save webpages as a PDF, but if you want
to capture a long message thread you will have to either use an app, such as Tailor, to stitch together screenshots or add Screen Recording to your Control Center, which can be found in Settings. Screen Recording can also be useful for creating a show- and-tell to teach a new feature to someone who needs a little help; it will be saved as a video in Photos.
While you are in the Control Center, consider adding other functions, such as Apple TV remote, Code Scanner, Music Recognition, Notes, Voice Memos or the Magnifier.
Crier_09_21.indd
QR Wi-Fi Password
Print out a QR code containing your Wi-Fi network name and password to make it easier for people with smartphones to easily join your home network. Visit wificard.io and enter the relevant information to get a printable QR code for others to use.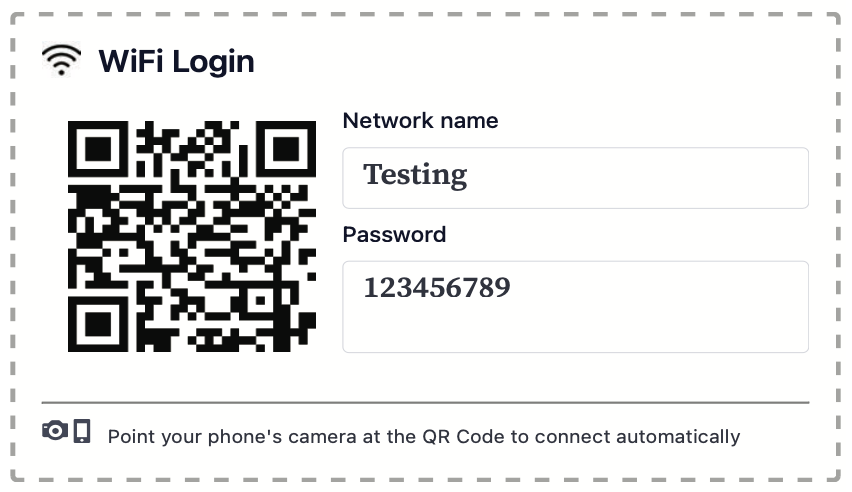 Pegasus Update
If you are worried about whether the Pegasus spyware might be on your iPhone, iMazing now includes a free spyware detection utility in its flagship application (imazing.com). The latest iOS update, 14.7.1, likely includes a fix for Pegasus, but Apple has not officially confirmed this.
Complex Passwords
The National Cyber Security Centre in Great Britain advocates using three ran- dom, unrelated words to make passwords harder to guess. The "complexity" of brute force guessing three random words, especially if using long words, is likely to be more than settling for eight random characters. And it is far easier to type in words instead of random letters and numbers. Just don't use the same words again on different sites. You still need to use different passwords. Finally, there's another use for the dictionary.